Ever dreamed about cycle touring but don't know where to start
(or think it's beyond you)?


IMPORTANT: STRICTLY LIMITED TO 20 STUDENTS ONLY
Now you can discover all you need to know about planning and preparing for one of the best adventures you can ever have – your longest ever bike ride, a wonderful weekend away or a mammoth cycle tour you can only dream about right now.
Right here is the key to your own epic adventure, a "once in a lifetime" experience that you will want to repeat as many times as you can.
Live life while you have it, I say.
And what is life without a little adventure?
Answer: It's smaller and less well lived.
That's why I've distilled everything I know about cycling and cycle touring into this course.
But, not content with that, I want to give you 3 whole months of ongoing support, in the form of weekly live Q&A sessions, a private Facebook group for members only, AND the opportunity for more one to one coaching and mentoring (for a few members only), should you need it (contact me for details).
What's more the weekly Q&A sessions will be recorded and added to the course resources - becoming a growing source of knowledge and ideas for you and other members to visit and revisit.
Every lesson comes complete with the original script so you don't even need to take notes - meaning you can whizz through the course the first time, before going back through all of it or any part you want to revisit, as many times as you want.
I want you to be as confident as possible before your first tour!
And what I want most of all is to give you the encouragement and knowledge you need to enjoy all the wonderful experiences that cycling can bring you.
I love it, especially touring, and I really hope and believe you'll love it too.
And the entire course is yours for just £97.00 - including a full 3 months of ongoing support.*
*You can extend your membership for as long as you need, for just £49 per 3 months - but no need to commit to that now.
You can preview the entire course curriculum below, but remember your membership entitles you to ask anything you want to know in the weekly Q&A sessions for a full 3 months. And, of course, you can send in questions in advance at any time to have them answered in the Q&A sessions if you can't attend at the scheduled time.
PLUS you can always ask questions in the private Facebook group ...
AND you can extend your support period for as long as you want ...
AND you get all this for just a one time payment of £97.00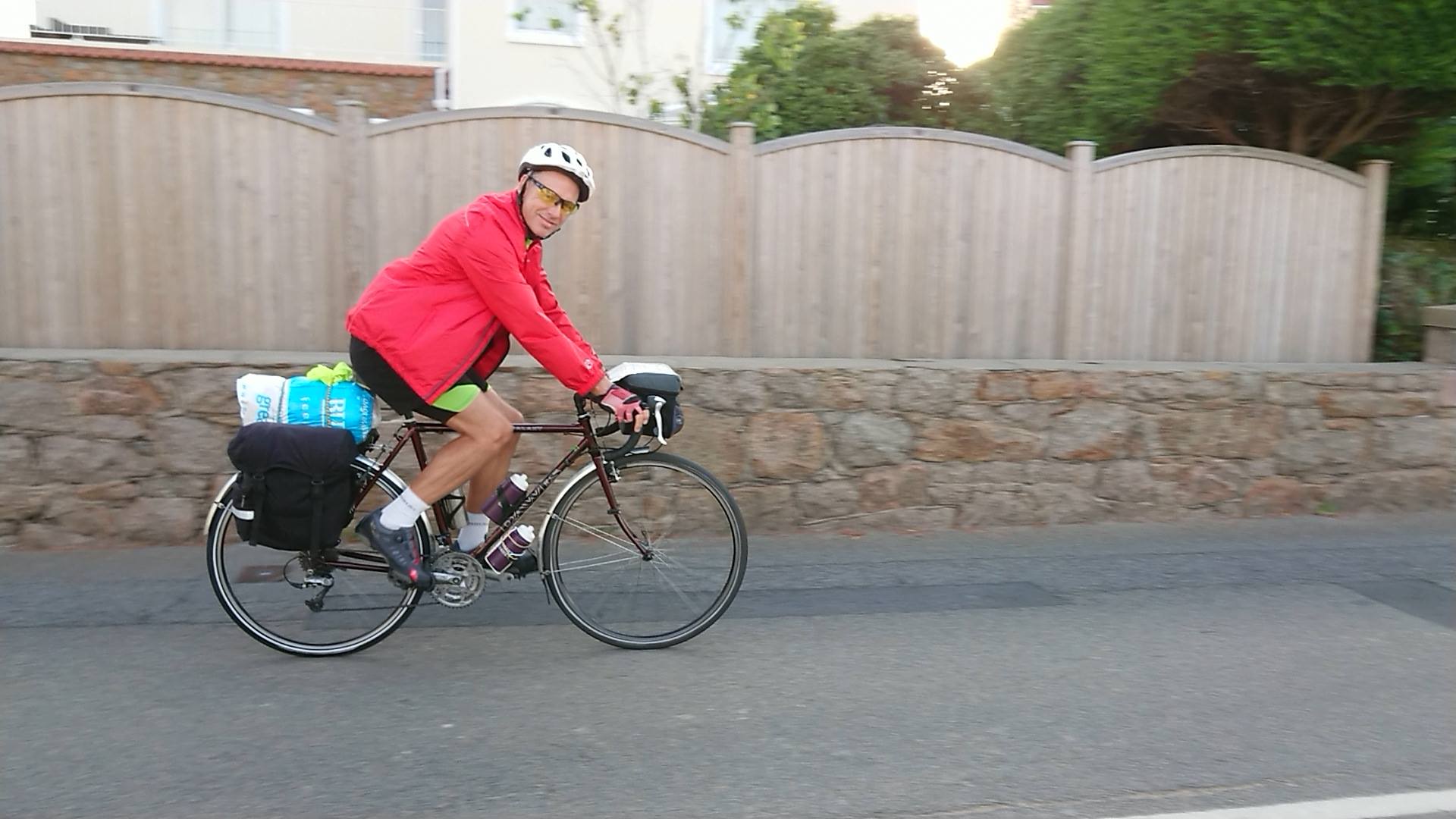 I'm your teacher for this course.
I caught the cycle touring bug in September 2007, when I had the chance to ride in the Pyrenees for one day.
I was a runner at the time, in in training for the Great North Run half marathon that October. But one ride in the mountains was enough to convince me I had to become a cyclist.
After some one-day charity rides, I cycled coast to coast across Northern England the following year and again in 2009 (both ways). Then I did my first epic tour in 2010, when three of us rode from Notre Dame in Paris, unsupported, to Venice – nearly a thousand miles and fifty thousand feet of climbing in two weeks. It was the adventure of a lifetime, and I had to repeat it!
In 2016, we climbed the Col du Soulor and the Col du Tourmalet in the Pyrenees to celebrate my 60th birthday and in 2017 I rode from St Malo to Notre Dame solo, and then onwards to Lourdes with the group, from where we climbed the Soulor again and the Col d'Aubisque on our final day.
In 2019, we met up again in Inverness and did a two-week tour of Scotland, finishing in Edinburgh.
These epic trips and countless other rides of various lengths mean I have learned a lot about cycling, training, fuelling and the agony and the ecstasy of cycle touring and how we can always do a bit more than we think we can.
Now I want to give you the opportunity to enjoy the cycle touring experience, the incredible adventures and the massive, almost overwhelming sense of achievement we all get from a tough challenge well met and overcome.
That's why I created this course – to help you enjoy your first or biggest cycling adventure. The experience of a lifetime you will want to repeat again and again.